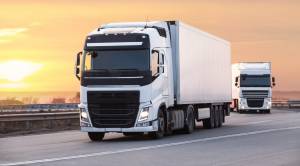 Since the very beginning, Road Freight has been one of the most important pillars of Aubertrans.
Aubertrans has a large fleet with a huge variety of vehicles, from small vans to high volume trailers with tail lift and a state of the art satellite positioning equipment providing real time information.
Express Services and Dedicated Transports
We operate our own dedicated fleet for all your express collections/deliveries throughout Western Europe. Get your personalized quotation on a simple phone call. Alternatively, send us a message via our contact form.
Collection and Delivery Services
From a small parcel to a Full Trailer, Aubertrans covers the whole Paris area with its own fleet and handle on a daily basis shuttles to/From Lyon and Le Havre areas which are shipped by night for deliveries on the next working day.
European LTL and FTL Services
Aubertrans Road services reach not only covers regularly the key Western European destinations such as Italy, Germany, Spain, Portugal, UK, Switzerland, Greece and Benelux countries, but also incorporates many expanding Eastern European markets, thanks to our hub's partners.

By making use of a network of long term subcontractors, Aubertrans propose a high quality service for all your LTL and FTL shipments throughout Europe.All our subcontractors are monitored on a permanent basis and have the same quality and service standards as we have.